Money problems, expenses and how bridging loans can assist.
At Alt Bridge, we have over 60 years of experience in the financial field and we use the knowledge that we have gained over these years to bring you expert advice and low-cost bridging loans that will get cash into your account very quickly.
We are your customized fluid financial solution to help you bridge the gap between the time that you put in your claim and the time that your claim is paid out.
There are many different types of bridging loans available we provide bridging loans to clients that are waiting for a payout of between R100 000 and R3 000 000. This payout could be from your pension fund, a settlement from your retirement annuity.
If you meet certain lending criteria you can borrow a percentage of the payout amount.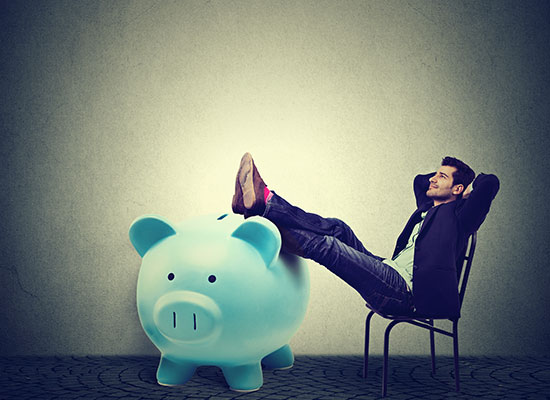 Once we have received your documents the cash could be paid.
Everyone experiences money problems at some time in their lives and needs a little bit extra to make ends meet. When you are retrenched and not receiving any source of income, even waiting a few weeks for money can seem like financial torture. Funds take a notoriously long time to pay out, some can take up to a year before you receive any money.
Unfortunately, you still need to pay your bills and meet other financial commitments, so having no income can quickly become a serious problem.
Wouldn't it be nice if you could receive some cash right now? Or at least a portion of the payout that you are expecting? Well with an Alt Bridging loan – you can. Apply online and once your application has been approved – you can mark the end of your money troubles.
The money will be paid into your bank account (once we have received all your documents). This means you can get ahead financially when you need it most!
No monthly instalments to worry about.
The main advantage of an online bridging loan is the fact that you don't need to worry about paying monthly instalments on your loan. Alt Bridge prefers to keep things simple. The entire loan can be settled in full once you receive your settlement.
Better understand your pension fund.
Do you know anything about your pension fund? What is it and how exactly does it work? Most people know that they belong to a pension fund but that's s far as their knowledge goes.
When you work for a company you will have deductions made from your salary each month this money gets paid into your pension fund, your company will also contribute a percentage to your pension fund. This amount will continue to grow and should reach a substantial amount by the time you are ready to retire.
When will I receive my pension payout?
The ideal time to cash out your pension fund is when you are ready to retire at the end of your working career. However, if you resign from your current company to join a new venture, you will receive a pension payout. If you are wise you will transfer this money into your new companies fund and continue to grow your investment. Some people opt to have a percentage of their funds paid out in cash.
Understand your provident fund
Although a pension fund and a provident fund are quite similar, the main difference is that if you belong to a pension fund and you retire you will have one-third of the total amount paid to you in a cash payout, the remainder of the money will be paid to you monthly.
While if you are a member of a provident fund you can opt to have the entire amount paid out to you in a once off cash lump sum.
Surprising things you didn't know about your pension
South African citizens spend up to 75% of their income on paying off debt and more than 90% of us spend more money per month than we earn. As many as 58% of people in South Africa will need to carry on working after the formal retirement age because they can't afford to retire.
Additionally, 62% of South Africans are not able to cope let alone save in the current economic climate. The average person that belongs to a pension fund expects their pension fund to provide 64% of their income after they retire and most don't have any other form of savings.
How much do I need to save to retire comfortably?
We all know how important it is to save for the future, but how much is considered enough? There are many factors to consider when answering this question. You will need to take into account personal factors such as your health, family dependants and whether or not you plan on traveling or moving to a retirement community.
Most experts say that a good benchmark to start with is to consider how much money you need to live on right now. You will need at least 80% of this amount to cover your monthly expenses after retirement.